The mission of Fiona's Family House is to inspire radical change in the scope of medical and support services for young adults living with advanced cancer in Santa Cruz County.
Our Vision Statement
We are a movement dedicated to creating resources and a community of intentional healing and systemic change for young adults living with an advanced cancer diagnosis, their families, and their children. We intend to increase and enhance affordable services and availability of trained providers for young adult cancer warriors and their families. In time, Santa Cruz County will become known for specializing in the treatment of a growing niche of patients.
Our ultimate goal is to serve as a fund that supports the unique needs of YAs, including:
childcare
respite
family support
friendship
fun experiences
linking families who are going through the unexpected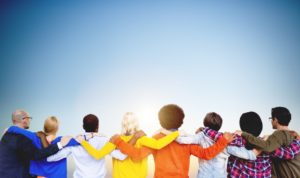 We foresee a day when young adults living with their diagnoses are empowered and able to be active in the meaningful parts of their lives, and are supported financially to live free from fiscal debt and undue worry about medical bills and supportive therapies.
Fiona's Family House envisions a community that is educated about the gaps in services for young adults with advanced cancer, and that has a well-trained a group of volunteer/intern professionals representing multiple specialties available to fill the holes of previously unmet needs.
We will accomplish this by awarding grant funds to those who need assistance and by facilitating activities for families form forever relationships with new allies, and where patients safely discuss and plan for a future without them. We prioritize families with a history of service.
Fiona's Family House enables a transition back to our roots, when multi-generational families lived together in community with others. In this environment, children were exposed to the life cycle, including illness and death, and their emotional processes around the loss of a family member were supported by the community. It is in this healing space that deep interpersonal transformation happens and needed practical support helps young adults and their families adjust to a new unexpected trajectory.